Displaying 10 entries for "Attorneys"


(Featured listings displayed first)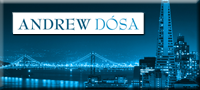 Criminal Law, Wills & Trusts and General Civil Litigation
adosa@dosalaw.com or andrewdosa@yahoo.com
1516 Oak Street Suite 311, Alameda 94501


www.dosalaw.com

510-865-1600
Honor • Integrity • Service
--Delivering fair and just results to Californians For more than 30 years.

Jonathan Huber
650 University Ave., Ste. 113, Sacramento 95825


huberlawgroup.com
Certified Specialist in Probate, Trust and Estate Law with a focus on probate, trust and estate administration and litigation. Offices in Walnut Creek, Sacramento and Elk Grove. Pursuing Justice, Getting Results!

Neal Kuvara
550 Las Gallinas Ave., San Rafael 94901


www.18004INJURY.com

800-4-INJURY
`When I first called 1-800-4-INJURY, I actually got to speak with Mr. Kuvara. He was nice and very sympathetic. He made me feel important. He did not rush me and got my personal injury case going`--Dani - Bay Area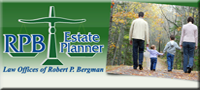 3535 Ross Avenue, Suite 308, Building Two, San Jose 95124


www.lawbob.com

408-247-0444
Wills, Living Trusts, Special Needs Planning and Inheritance Planning. San Jose Estate Planning Attorney, Serving Santa Clara County and the Greater San Francisco Bay Area Since 1980.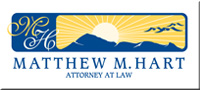 3432 Hillcrest Ave., #125, Antioch CA 94531


www.MatthewHartLaw.com

925-754-2000
Certified Specialist, Estate Planning, Trust and Probate Law, State Bar of California, California Board of Legal Specialization
Family Law - Custody, Visitation, Peaceful Solutions, Settlement Negotiations, Unbundling.
3478 Buskirk Avenue, Suite 1000, Pleasant Hill 94523

Criminal Law
jimholls@prodigy.net
39465 Paseo Padre Parkway #2410, Fremont 94538

Bankruptcy Law, Certified Specialist
501 Stockton Ave., San Jose 95126

Labor, employment, business, severance reviews and general civil litigation.
2005 De La Cruz Blvd., Suite 245, Santa Clara 95050

Criminal Law | Personal Injury / Accidents | Business Disputes