Displaying 3 entries for "Heating"


(Featured listings displayed first)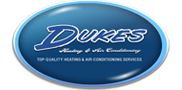 Service and Repairs to all Brands
Bay Area

Experience dependable repairs or replacements of your gas furnace or air-conditioning units with Dukes Heating & Air Conditioning. Backed by more than 20 years of experience, our locally owned and operated business offers free estimates and warranties.

When you want it done right, it has to be DunRite!
1758 Junction Avenue Unit H, San Jose 95112


www.dunritehvac.net

408-353-4900
DunRite Heating & Air Inc. provides Same Day, Affordable HVAC Service, as well as reliable On Time service to homeowners and business in San Jose and the South Bay. At DunRite we service, repair, and install only Heating and Air Conditioning needs.
Repair & Installation
East Bay