Displaying 4 entries for "Painting"


(Featured listings displayed first)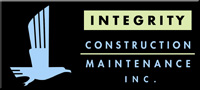 3531 Gravestein Hwy S., Sebastopol 95472


www.icmconstruction.com

707-829-5300
Demolition. Painting. Janitorial. Carpet Cleaning. Handyman. Gutter Cleaning. Commercial T.I. Residential Remodel.

Professional Painting Contractors
4589 Ewing Road, Castro Valley 94546


www.sspainting.com

510-635-3030
We specialize in both residential and commercial projects. We specialize in Cliffhanger types of project.--Since 1978 `We are Recomenable!` We look forward to hearing from you.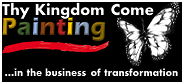 ....in the business of transformation - interior, exterior, residential, commercial & churches.
East Bay


925-368-9085
Painting and Handyman. We would love to transform your home or business. Free estimates. Serving the Bay Area.