(Featured listings displayed first)

Family Owned and Operated Since 1991. We service all areas between Elk Grove and the Georgetown Divide, incorporating Placer, El Dorado, Nevada and Sacramento Counties.
Granite Bay


AltaSierraPestControl.com

916-791-7928
We are dedicated to meeting the specific pest control needs of home and business owners and property managers. At War With Wasps, Bees, Spiders, Ants, Earwigs, Fleas, Bed Bugs, Roaches Or Other General Pests? We Can Help!​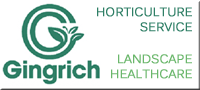 Landscape Healthcare | Outdoor Pest Control
1300 Galaxy Way #17, Concord 94579


www.gingrichhort.com

925-676-6021
Founded in 1999, our goal is to work with home owners to keep their landscape plants healthy and beautiful. We apply integrated pest management techniques to create a sustainable environment in your garden.