Displaying 9 entries for "Hardwood"


(Featured listings displayed first)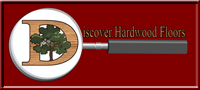 The BEST in install, repair, re-coat and refinish.
Lic. Number 968990
Bay Area

Unveil the beauty of your floors. We provide our customers with high quality services that are personalized to each customer's unique needs. We offer the following services: Installation (Nail down, floating, glue down), Refinishing, Re-coat & Repair.
Carpet • Tile • Stone • Grout • Hardwood • Upholstery
East Bay

Floor Laminates, Hardwoods, and Materials.
2751 Castro Valley Blvd, Castro Valley 94546

The BEST in install, repair, re-coat and refinish
Bay Area

Hardwood Floors Installed, Refinished and Repaired
Guy Borbons
South Bay

Your One-Stop Decorating Shop
2751 Castro Valley Blvd, Castro Valley 94546

Polish and Honing • Tile Cleaning and Sealing • Repairs • Caulking • Grouting
East Bay

Carpet • Tile • Stone • Grout • Hardwood • Upholstery
East Bay

Carpet • Tile • Stone • Grout • Hardwood • Upholstery
East Bay